We provide true strategies to impact your DE&I goals.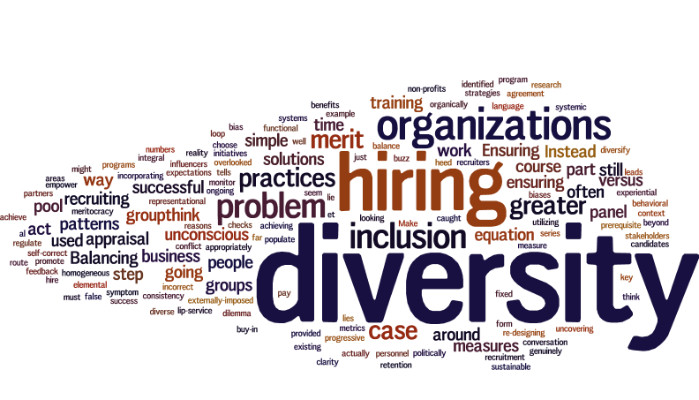 DIVERSITY, EQUITY, INCLUSION, AND ACCESSIBILITY TRAININGS.
Talent Vision provides instructor-led and on-demand webinars on foundational DE&I concepts, such as unconscious bias, dimensions of identity and cross-cultural awareness, and workplace respect and inclusion. Our webinars are designed to foster an open exchange of ideas on topics that matter most to the workforce.
TALENT MANAGEMENT AND RECRUITING STRATEGIES
We help embed DE&I as an intrinsic part of human capital programs, processes, and systems. We review recruitment, hiring and management practices, development and reward programs, and engagement and turnover data. We identify the current and desired state gaps, uncover ways programs support or restrict DE&I, and recommend strategies for targeted outreach and recruitment of underrepresented groups.
LEADERSHIP COACHING
Our individual coaching helps develop the skills and mindset shifts needed to lead and empower a diverse workforce. Our team coaching builds inclusive behaviors that encourage different perspectives to solve problems and achieve team goals.
DE&I STRATEGY DEVELOPMENT AND ACTION PLANNING
Talent Vision works with organizations to cultivate cultures where equal opportunity to succeed exists for all employees. We help leaders develop actionable DE&I goals and strategies to promote the diverse, inclusive mindsets and behaviors needed to drive meaningful, measurable change.
CULTURE TRANSFORMATION SERVICESS
Talent Vision helps leaders understand and address key DE&I pain points by identifying the gap between the current culture and the desired DE&I culture. We analyze employee engagement data, key metrics and feedback to target change at the root cause vs. just tackling surface-level symptoms.
TEAM DEVELOPMENT WORKSHOPS
Talent Vision conducts workshops for teams to harness the power of diverse perspectives and experiences. Through interactive exercises and open engagement, teams build skills for inclusiveness and mindsets and behaviors for optimal performance. We focus on setting norms and accountability for inclusivity, communicating with respect, acknowledging and tackling bias, and collaborating for open idea-sharing and problem-solving.
Below you will find our Staffing and DE&I Assessment forms. Each form is designed to help us get a better understanding of your organizations needs. Once you submit your assessment, a member of our team will follow up with you within 24-48 hours to assist further.
Staffing Assessment Form
DE&I Assessment Form